Fireworks in Tring
Tring Festival of Fire (2019)
Tring's annual firework fest will take place again at Tring Park Cricket Club on Saturday 2nd November 2019. The event will feature an array of fantastic food and drink stalls, a guy parade and live entertainment from Our Friends Electric, who will entertain the crowd with popular covers from the 80s. The main event of the evening will see a spectacular fireworks display set to a pop music mega mix.
Approximate running times are as follows:
5.30pm – Doors open: Food stalls and Beer Tent, Carousels, Sparkler area
6.00pm – On stage: Live Music
6.30 – Winner of the Tring Guy Competition. Lighting of the bonfire with mini display.
6.45pm – On stage: Live Music from Our Friends Electric
7.20pm – Main Fireworks display commences to music
7.50pm – On stage: Live Music from Our Friends Electric
8.30 – Close
Regular sponsors The Akeman, Tring Brewery and Tring Park Day Nursery are once again supporting the show. In a new initiative, 120 car parking spaces are also being made available at Tring School and can be purchased in advance, online.
Discounted tickets can be purchased from now until October 27th via the website: www.tringfireworks.co.uk and the Tring Festival of Fire Facebook page: Families can save £7 by buying in advance and are strongly advised to do so in case of a sell out. If available, on the gate tickets will be priced for families at £22, adults £10 and children under sixteen at £5. Under five year olds have free entry.
Opening Times - 2021
The Firework Shop is now closed. For any enquiries please contact us on 01296 339100
Fireworks Display Photo Gallery
Featured Firework Offers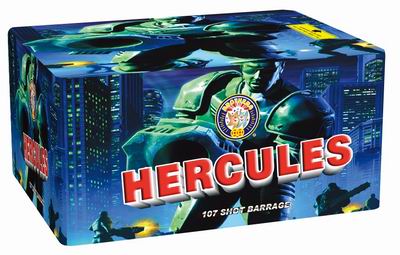 Hercules 107 Shots
Brothers Pyrotechnics
Our Price £80.00
View + Buy
Aylesbury's Longest Serving Firework Specialist!