Fireworks in Chesham
Chesham Fireworks Display - Chesham United Football Club (2019)
Annual Fireworks Spectacular 2019 at Chesham United Football Club. This years Firework's night at Chesham United takes place on Friday 1st November. Gates and The Chess Suite bar will be open from 6pm with the display starting at around 7.30pm.
Food stalls will be available on site for the event. Adults £7.00 Children £5.00 Family ticket ( 2 adults & 2 children) £20.00. Children under 5 years are free of charge.
Please note, the driveway to the club will be closed for general vehicle access on the evening with the entrance stewarded to allow safe access for pedestrians. Access and parking will only be available for holders of valid disabled driving permits.
Opening Times - 2021
The Firework Shop is now closed. For any enquiries please contact us on 01296 339100
Fireworks Display Photo Gallery
Featured Firework Offers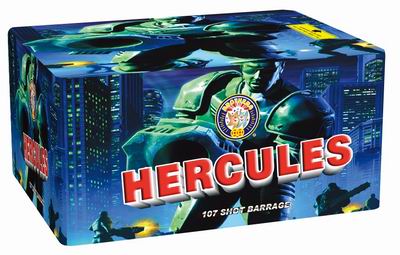 Hercules 107 Shots
Brothers Pyrotechnics
Our Price £80.00
View + Buy
Aylesbury's Longest Serving Firework Specialist!