Fireworks in Bicester
Bonfire Night in Pingle Field
As always, Bicester's 2019 bonfire night and fireworks display will be held in Pingle Field (next to the rugby pitches and adjoining Bicester Village). If driving, get there early as the road up Bicester Village to the entrance is always heaving with people.
The fireworks display, organised by Bicester Round table is a popular event featuring a funfair, bonfire, food and drink vans and a terrific fireworks finale set to music.
Pingle Field's Bonfire Night is on the 9th November from 6pm.
Fireworks at Bicester Hotel Golf & Spa
By popular demand, we're BACK.
Enjoy a luxurious fireworks night, set across stunning acres of Oxfordshire Countryside. Experience magic in the sky whilst indulging in delicious food and drinks.
Sunday 3rd November 6.30 - 10pm. Fireworks will start at 8pm.
You must have an eventbrite ticket to gain entry. ALL children require a ticket.
Opening Times - 2021
Seasonal Opening Hours Apply. Please Call Before Visiting Our Shop
Fireworks Display Photo Gallery
Featured Firework Offers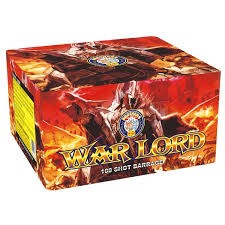 War Lord
Brothers Pyrotechnics
Our Price £50.00
View + Buy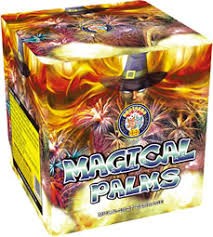 Magical Palms
Brothers Pyrotechnics
Our Price £40.00
View + Buy
Aylesbury's Longest Serving Firework Specialist!