Perfect for the smaller family display with a selection of fountains, roman candles and low noise rockets with a 100 shot missile cake as a finale.
Absolute bargain for only £22.00
This bundle contains:
Orders can be collected from our Aylesbury Firework Shop following notification of readiness and orders over £150.00 and within our delivery area get free delivery!
0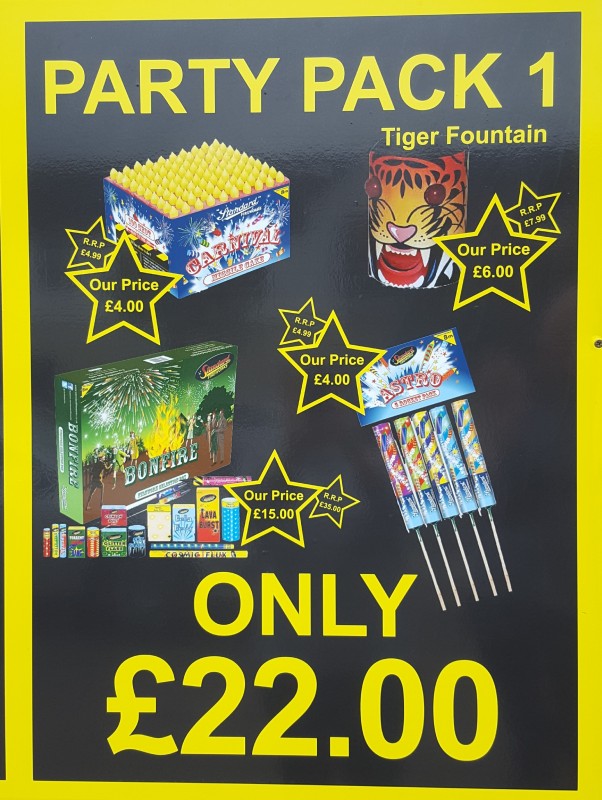 Aylesbury's Longest Serving Firework Specialist!