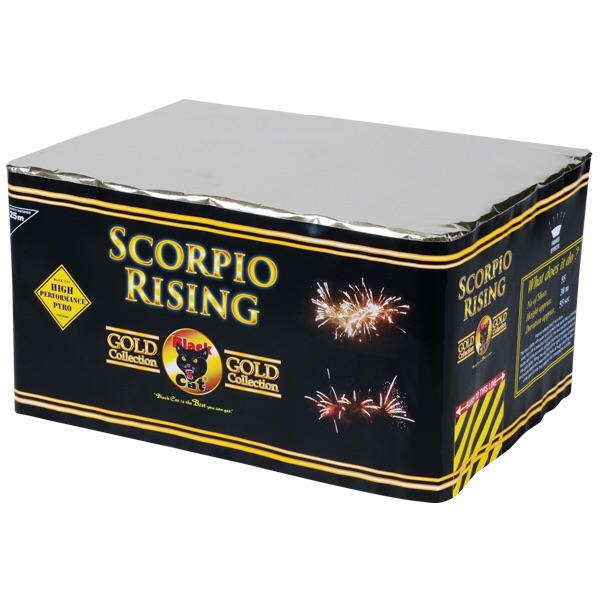 The show starts with quiet silver comets that burst into swimming silver fish with a beautiful blue burst, the next section becomes louder and more powerful as huge crackling brocade bursts turn into gold glitter, filling the sky from left to right. A volley of green and purple starbursts lead into the finale of huge crackling snow-white palm bursts that desolve into champagne bubbles.
In-store promotions and multi buy discounts maybe applicable to this product. Please call 01296 339100 or visit our store for details.
| | |
| --- | --- |
| Manufacturer | Black Cat Fireworks |
| Range | Barrages |
| Model | Scorpio Rising |
| Stock Code | 83965 |
| Noise | High |
| Duration | 55 secs (approx) |
Orders can be collected from our Aylesbury Firework Shop following notification of readiness and orders over £150.00 and within our delivery area get free delivery!
Aylesbury's Longest Serving Firework Specialist!